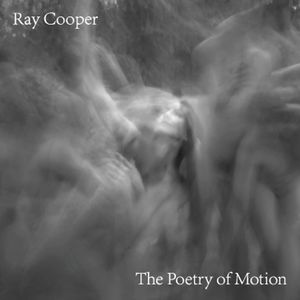 Welcome!
Intentions.
Discovery.
Welcome to my musical journey. 
In 2016 I started organizing my ideas for what would be "The Poetry of Motion" Project.
I originally started knocking ideas together while in Kauai in 2014.
Back in California  12 of the 13 songs where made known by my Kawai GM-12.
This instrument has offered up ideas- has become a portal for my thoughts, solace and inspiration. 
I love this piano. It has been tailored to my liking.
That is where it always starts - my palette of ideas and the puzzle that lies ahead.
The time and resources to move a project forward and towards a completion.
It becomes a journey of revelation, challenge and expansion.
I welcome and love the process.
Below is my process for this project:
I write, rehearse, rewrite, edit, record, rerecord, edit some more, breathe, veer and sometimes lose myself. 
Those pieces all eventually take a shape and find a order and settle.
I stay with solo piano because it is the most demanding playing wise and recording wise. 
After tonnes of listens, sorting various sessions, various takes, more edits until complete and again settle.
I do this is to develop as a composer, pianist and producer. I push my own limits. It is magical and challenging -I am very grateful. 
So  "The Poetry in Motion"
Perpetual.  
The opening motif came to me in 1985 – the idea discovered on a small 42" Kawai upright rental. I had  a small apartment across from English Bay in Vancouver, BC. 
Over the next three years, the rest of the song came through. I wrestled with sections -pulled it apart with full band arrangements a couple times - tried different arrangements and experiences.
I then pulled this work into a session eventually at Skywalker Sound, in 2009.
In 2016 I stripped away the instrumentation, additional recorded tracks etc, uncovering a solo piano track that seemed complete.
Recorded on a Model One Bluthner grand. (pictures in  Gallery for those interested.) Big Piano.
The other parts of the project - came to settle by Spring 2016. 
My rehearsals from  May - August, 2016.
Then over to Real World Studios in Box, UK.
Recording started on September 8th 
The studio has 2 options for pianos -A Yamaha C3 in The Big Room -A Bosendorfer 170CS Grand Piano in The Wood Room.
Patrick Phillips as an engineer his demeanor, patience and so accommodating and wonderful. Helped set the tone. 
The basic sonic premise was to start the ideas at the studio's "Wood Room."
The mic selection available at Real World allowed me to also record the Yamaha C3 grand in the "Big Room". An amazing opportunity to hear my work with piano options. Each instrument and environment allowed a different feel and result. After approximately 40 hours of tracking – I captured 6 takes of each track.
Amazing!
Back in Marin, it was off to Skywalker Sound in Nicasio, CA. for a rough mix.
I needed to listen to what I had and and develop next steps and in High Resolution. All tracking was recorded at 192kHz.. 
I decided to record on the Blutner 6 tunes.
The opportunity to record these further takes on the Skywalker  Bluthner (9 ft grand)  –was the perfect match for the Bosendorfer tracks recorded in the UK.
Leslie Ann Jones tracked the project over an additional day and we took the hard drives back to our studio at Passion Star Music.  
Our space allows me to edit, compile and mix the album in its entirety. Once settled with the Compile etc off to the Piper Payne of Coast Mastering - her style, patience and finding the vision was simply a pleasure to work with.
It is crafted work the you hear today.
I hope you enjoy and thank you so much for listening.
Gratitude:
This project is a compilation of many for their assistance, love and guidance.  I want to first thank my wife, Lisa, for her daily patience and guidance which moves me continually forward and allows my work to be sent it out into the world. 
Sally and John Renn for their ongoing love and support. 
Tom Schworer for his amazingly beautiful artwork.
Robin Murphy for her talent, patience and ability to design & lay out my vision. 
To Real World Studios with a special call out to Patrick Phillips – and his patience, manner and talent for keeping things real. 
Leslie Ann Jones, Robert Gatley and Skywalker Sound – for pushing me further as an producer and artist. 
Coast Mastering's Piper Payne for molding, caring and detailing my vision. 
Thank you all.  .